DECEMBER 2004
---
Here and Now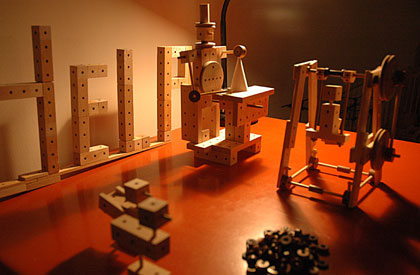 5/12/04- Matador construction toy
---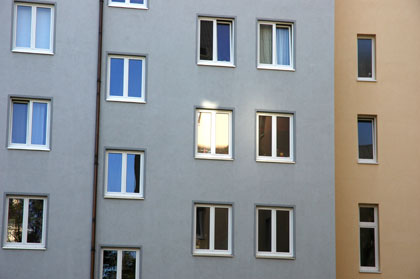 13/11/04 (Hamburg)- Light reflected on window
---
Meine Beste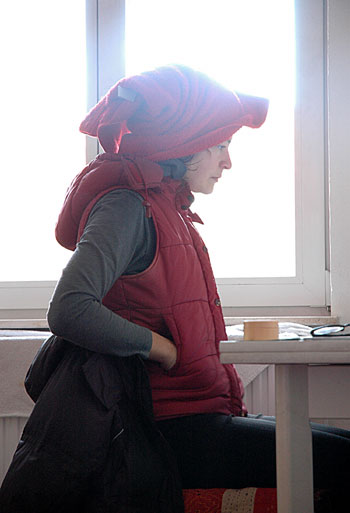 14/11/04 (Hamburg)- N. at her desk
---
A List of Construction Toys and Systems
... which are relatively unknown but I think are special and have been avidly collecting over the past year.
Beech wood. Designed by Johann Korbuly, an Austrian engineer. Dates from the turn of the last century. My current 'construction toy' of choice.

Metal. Designed by Mark Sylwanen, a Swedish artist. This is - without a doubt - the Rolls Royce of constructions systems (with a price card to match!). Dates from the early 50's. A precision engineering tool rather than a toy.

Plastic. A geometer's dream (especially when building with custom all white parts). Designed by Steve Baer, Marc Pelletier and Paul Hildebrandt - American Bucky adepts. The most recently produced system on this list.

Plastic. Designed by Artur Fischer, a German industrialist and engineer. Dates from the mid 60's. Rarely seen outside of Germany and the Netherlands but as a robot construction kit superior to Lego Technics in every way.
---
In Times of Transition
... the voice of the agent either makes itself heard or completely disappears.
After a number of mails from people noting the 'rebooting' of this page and a telephone discussion the other evening with my friend Rogério, I've been thinking about how odd it is that at times one needs to commnunicate in a period of transition and at other times not. Why is this? Perhaps when the change is large or violent one requires reassurance and reassures oneself with the sound of his or her voice -- whereas in times of more gentle change one feels that one's voice keeps getting in the way -- is more of a hindrance than a help -- and consequently shuts up.
---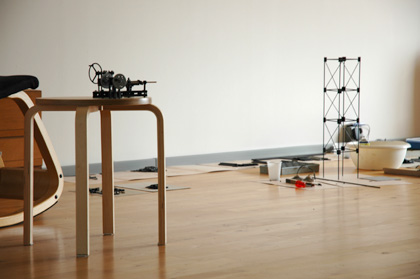 21/7/04- Studio in July
---
The Loudspeaker in the Tower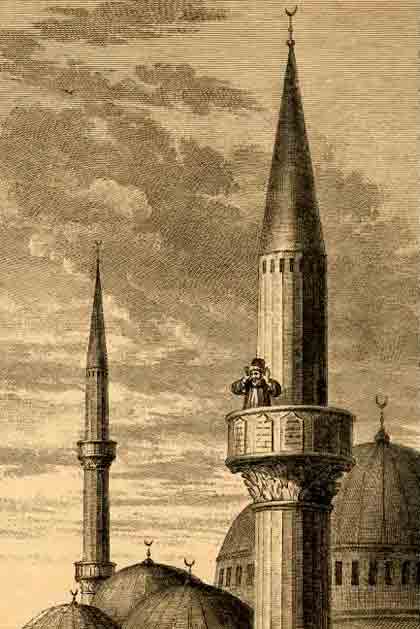 (The prophet) "ordered Bilal to climb to the city's highest roof and shout the call to prayer. The invitation reached as far but no farther than the voice of a man. The first record that a special tower was used habitually for that purpose dates from 903. However, it was not yet a minaret especially built for the purpose, but a preexisting watchtower on the ramparts of the city (...)
"The belltower is in the service of a metal tool and not, as in the case of the minaret, at the service of the human voice. A mechanically produced sound unites the parishioners. Mohammed, who was also an iconoclast, defined the size of the community by the reach of the muezzin's shouts."
Ivan Ilitch, The Loudspeaker in the Tower
---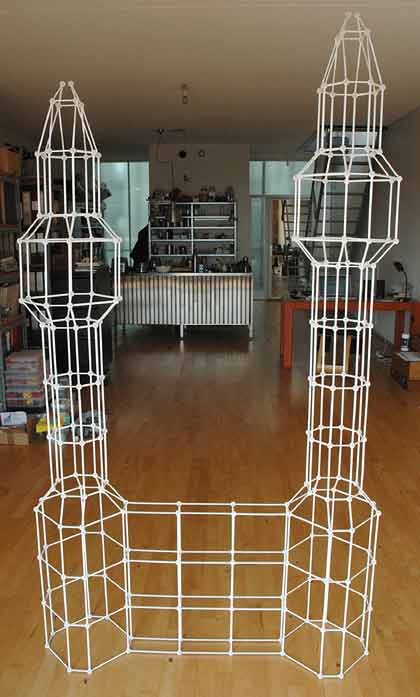 3/9/04- Studio in September
---
Perfectly Ill
Perfect to be fluish (and swooning) to Pergolesi's Stabat Mater.
"Giovanni Battista Pergolesi (1710-1736) was born in Jesi, Italy. His name became known thanks to his comic opera La Serva Padrone. He was slightly handicapped and had a weak constitution. He probably died of tuberculosis. A lot of confusion exists about which works Pergolesi did or did not compose. As his work came more and more in demand, some publishers tried to make a little extra by taking an anonymous composition and attaching the name of Pergolesi to it. However, about the Stabat Mater there is no doubt..."
From the Pergolesi page of Hans van der Velden's extraordinarily exhaustive Stabat Mater website.
---
The Future State of Health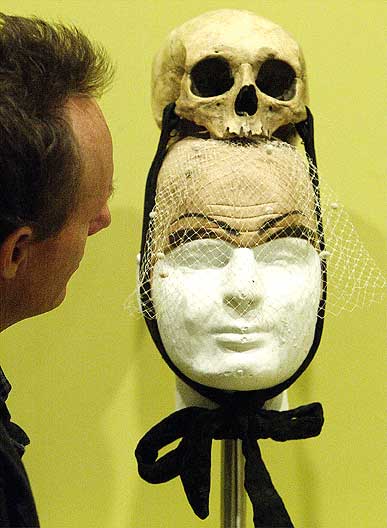 Leigh Bowery design on exhibit
"Diseases are. We do not make them or unmake them at will. We are not their masters. They make us, they form us. They may have even created us. They belong to this state of activity which we call life. They may be its main activity. They are one of the many manifestations of universal matter. They may be the principle manifestation of that matter which we will never be able to study except through the phenomena of relationships and analogies. Diseases are a transitory, intermediary, future state of health. It may be they are health itself."
Blaise Cendrars, Moravagine. 1925.
I came across the above design from the late Leigh Bowery a couple of days ago and was immediately struck by it. Yesterday (on top of the flu) a piece of one of my teeth broke off. The Cendrars quote was used on Alamut 5 years ago.
---
Bohemianopera.com -- a large database of classical music used in film.
---
Gandhi
"For Gandhi was an extremely difficult man to work with. He had no partners, only disciples. For members of his ashrams, he dictated every minute of their days, and not only every morsel of food they should eat but when they should eat it. Without ever having heard of a protein or a vitamin, he considered himself an expert on diet, as on most things, and was constantly experimenting. Once when he fell ill, he was found to have been living on a diet of ground-nut butter and lemon juice; British doctors called it malnutrition. And Gandhi had even greater confidence in his abilities as a "nature doctor," prescribing obligatory cures for his ashramites, such as dried cow-dung powder and various concoctions containing cow dung (the cow, of course, being sacred to the Hindu). And to those he really loved he gave enemas--but again, alas, not to Margaret Bourke-White. Which is too bad, really. For admiring Candice Bergen's work as I do, I would have been most interested in seeing how she would have experienced this beatitude. The scene might have lived in film history."
From: Richard Grenier, The Gandhi Nobody Knows.
---
Awe Inspiring Minarets
(For bhikku. I first thought about calling this list "Uzbecki minarets to die for" but given the current worldwide state of affairs I thought I'd better not.)
Relatedly: the 17th of December is the Urs of Mevlana.
---
Sent my DevonThink database to the doctor for minor repairs, later became super stressed out in a copy shop and then (silly man) tried to go shopping on the last Saturday before Christmas...
Symbolism: I find these designs by Adolphe Appia very appealing.
---
Crush
Still trying to shop -- this time with N.
In the Hema, searching for -- of all things! -- a simple hot water bottle, we're riding down the escalator. For some reason I think N.'s standing directly in front of me when in fact she's standing several shoppers behind. Feeling somewhat dislocated in the bustling jam-packed store, I wrap my arm around the woman which I believe to be N. and give her a good squeeze.
---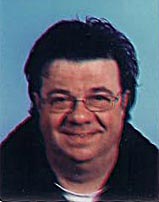 Ton Schippers, I feel saddened this morning to hear of your death. I hardly knew you but both times we met you struck me as an extremely kind man.
---
Weihnacht
Sitting next to our tree. Watching Jean Renoir's La Règle du jeu. Eating the cookies (mmm... lebkuchen) that N.'s mother sent us.
Quote from the sleeve notes:
"'Chacun a ses raisons' (Everyone has their reasons), the line spoken by Octave, is often quoted as summing up the director's humanistic tolerance. But in its full form -- 'You know, in this world there's one thing that's terrible; that everyone has their reasons' -- it stands revealed as an insight into the awful incompatibility of human needs and desires."
I need to think more about Renoir's edict (and the larger role of his 'black comedy' to art). On this first viewing I was most struck by Marcel Dalio's portrayal of the Marquis de La Chesnaye. What a wonderful actor!
Google search: Everyone has their reasons...
---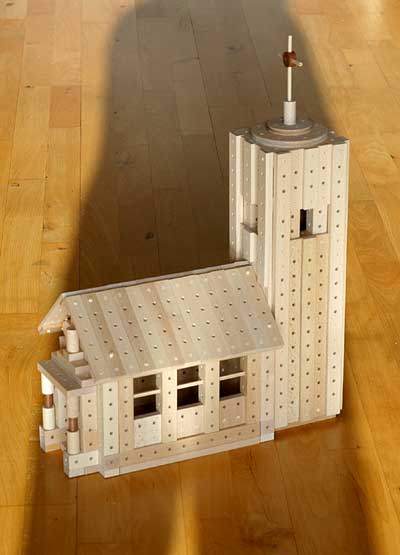 25.12.04
---
Today's beautiful word: Sternschnuppe (shooting star).
---
A witness's email to CNN:
"People here seem bewildered by the enormity of what has happened to their country. Everywhere you go, small crowds are huddled around radios and TV sets silently absorbing the news, blank faced, as if unable to comprehend what they are seeing and hearing. The devastation might be limited to coastal areas but the sense of shock and loss is universal. It is a tragedy that has united Sri Lanka both in grief and also in determination to do everything possible to help those who have and are suffering. In Hindu and Buddhist temples, mosques and churches, prayers are being offered for the dead and injured. Across the land, collections are being taken for those who have lost everything, vans with PA systems driving around calling on people to give what they can. Even in the poorest and most remote areas, people flock to the roadside to hand over money, clothes, water bottles or bags of rice and lentils. There is a popular Buddhist saying in Sri Lanka, life is no more than a dew drop balancing on the end of a blade of grass. The events of December 26 have shown just how precarious that balance can be."
Paul Sussman, Sigiriya, Sri Lanka
---
The Asian tsunami death toll tops 80,000 and in New York, Sontag is dead too. From her Guardian obituary:
'Sontag dismissed Leni Reifenstahl in 1975, after the photographer had put in decades of work on her rehabilitation - all of which were ruined by the cool brilliance of Sontag's analysis of the allure of fascism. "The color is black," she wrote in Fascinating Fascism, "the material is leather, the seduction is beauty, the justification is honesty, the aim is ecstasy, the fantasy is death."'
Fascinating Fascism (full text)
Portrait/interview with Susan Sontag (May 2000)
Essay: Regarding the Torture of Others (May 2004)
---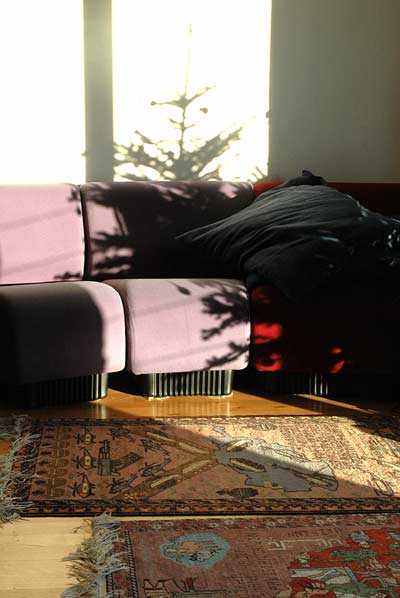 26.12.04
---
---
ALAMUT.COM is artist owned and operated.
Mail: current address.